Register For Our Next Event | Event Dates | Club Updates | Rates & Rules
FAQs & Contact Us | Hotels | Comments | Single Males Click Here | Links
---
===== Our Monthly 2016 Events =====

(We only have one event per month, we aren't open every weekend)

Saturday, October 15th, 2016
9:30pm-1am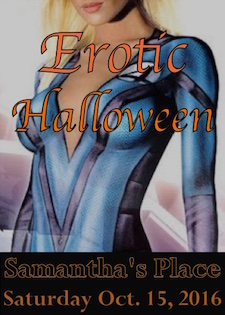 sponsored by the STAG SHOP
Early Bird special (9:30-9:45pm):
1/2 price for women and f-f couples
m-f couples save $10.
Regular rates after 9:45pm

Saturday, November 12th, 2016
9:30pm-1am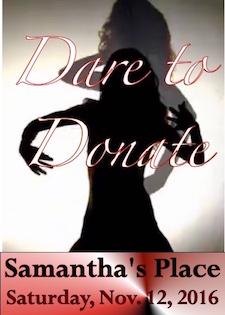 sponsored by the Love Shop
and
Spot of Delight
Early Bird special (9:30-9:45pm):
1/2 price for women and f-f couples
m-f couples save $10.
Regular rates after 9:45pm


We aren't planning a December 2016 event at this time, as it's such a busy month.
Our January 2017 event is tentatively scheduled for Jan. 14th, 2017.


© 2000 - 2017 Samantha's Place, London, Ontario